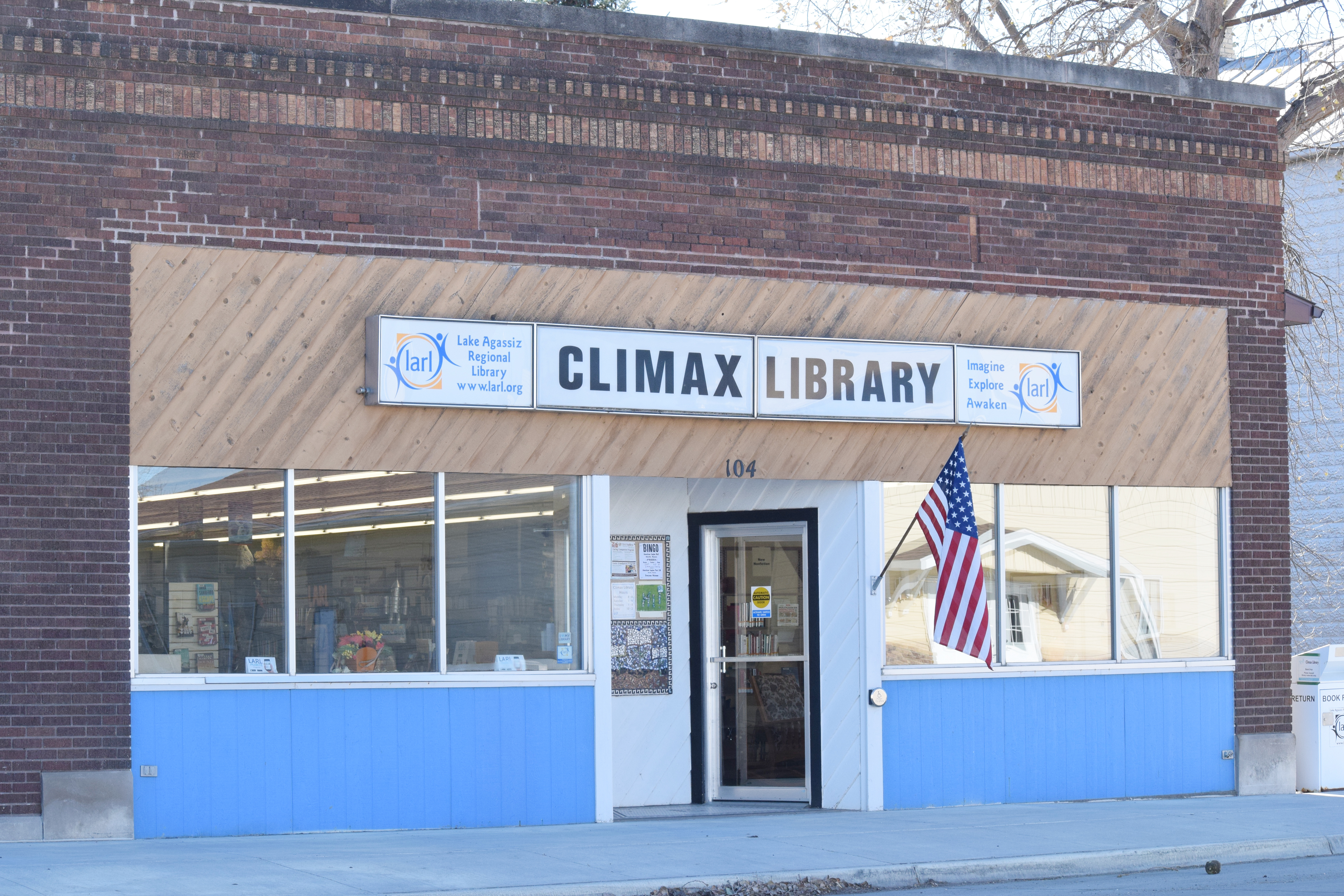 Public Computers

Curbside Delivery

Exterior Book Drop

Printing

Wireless Printing (Princh)

Faxing

Meeting Rooms

Quiet Spaces with Outlets

Wireless Hotspots

Magazines

Newspapers

Public Art Displays

Proctoring

Research Assistance

Technology Assistance

Scanning

Laptops for In-Library Use
Welcome to the Climax Public Library! We hope you'll stop by for friendly faces, helpful services and endless entertainment options.
Wireless Printing:
Want to print documents at the library from outside the library using your phone, tablet or laptop? We now offer wireless printing.
Book Drop Location:
The library's book drop is located in the front of the building on the north side.
Faxing:
Faxes sent to the library's fax machine should be marked "Attention: Climax Public Library." Faxes cost $1 per page to send and $1 per page to receive.