We're Open!
Please help us keep our customers and staff safe while we offer Express Library Service. We encourage you to wear a mask, sanitize your hands upon entering, and limit your time in the library. Public computers are available by appointment and curbside pickup continues to be an option. For more information about services at the Climax Public Library, call 1 (218) 857-2455.
We're Offering Curbside Delivery!
Place a hold in the library's catalog and pick up your item at this location using curbside delivery.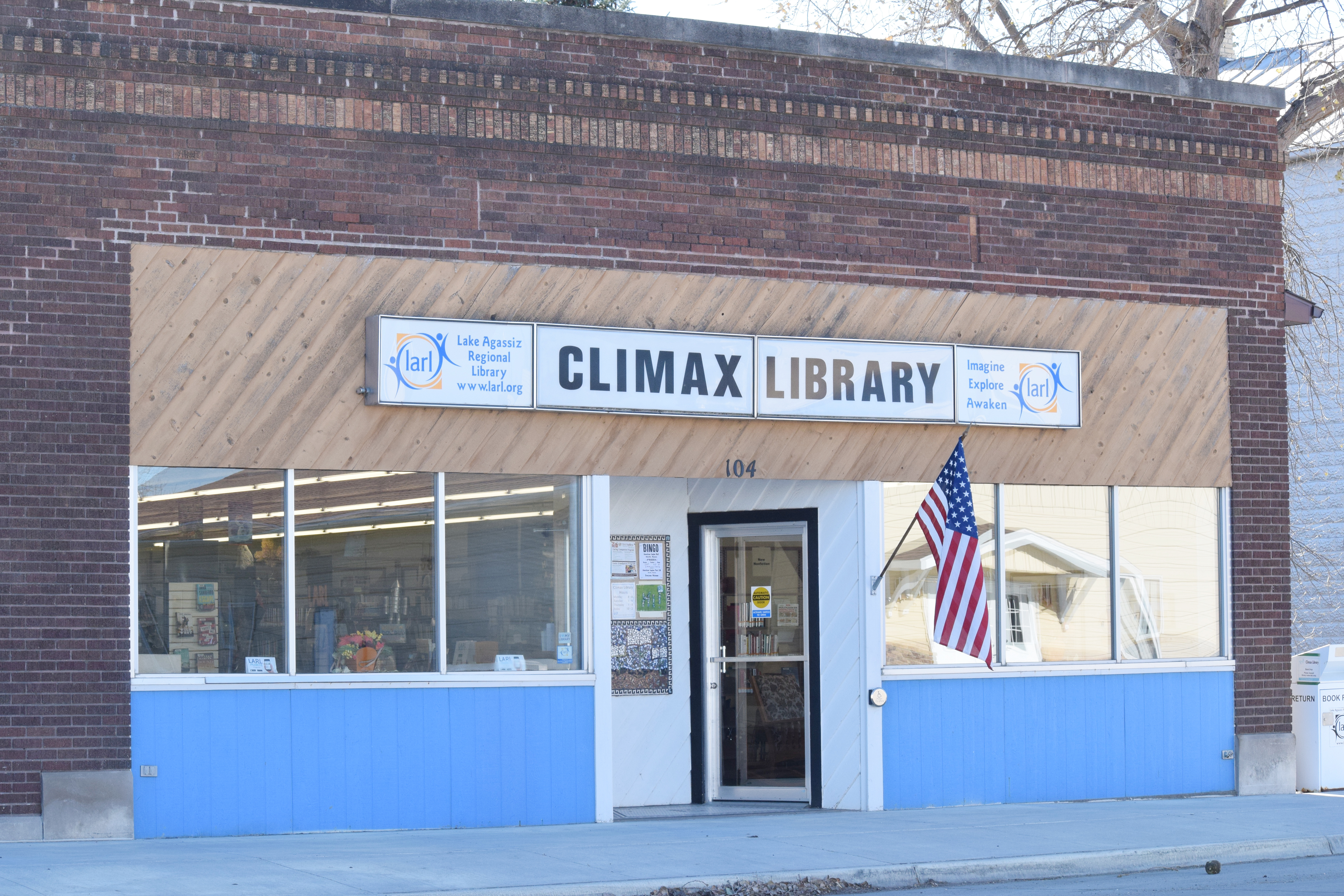 Monday: 4-8 p.m.
Tuesday: 1-6 p.m.
Thursday: 1-8 p.m.
Friday:10 a.m. – 2 p.m.
Want to print documents at the library from outside the library using your phone, tablet or laptop? We now offer wireless printing.
The library's book drop is located in the front of the building on the north side.