We're glad to provide access to a variety of resources for your research needs. If you have a LARL library card and internet access, many of our electronic resources are available to you 24/7. Simply enter your 14-digit barcode number and you're off!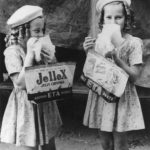 Ancestry and Genealogy
Want to explore your family's history? Ancestry.com (available in the library) and HeritageQuest.com offer comprehensive genealogy resources. Find more Ancestry & Historical resources on our Ancestry & Genealogy page.
eLibraryMN
Search eLibraryMN for magazine, newspaper, and journal articles, eBooks and much more! ELM databases are also arranged by category and age level.
MasterFile Complete
Use MasterFile Complete to find full text for nearly 1,700 general reference publications, including Consumer Reports, with full-text information dating as far back as 1975.