2020 Virtual Legacy Event Lineup
VIRTUAL Author Visit with J. Ryan Stradal
Thursday, September 24 from 7:00 – 8:00pm
As part of the line-up of events for the 2020 One Book, One Community reading project, join us for a virtual author visit and presentation by J. Ryan Stradal, bestselling author of this year's title pick "The Lager Queen of Minnesota." The event is Thursday, Sept. 24, starting at 7 p.m. on the 1 Book, 1 Community Facebook page (https://www.facebook.com/1book1communityfmwf). All ages are welcome to view this free author presentation. For details, contact Lori West at lwest@fargolibrary.org or call 701.476.5977.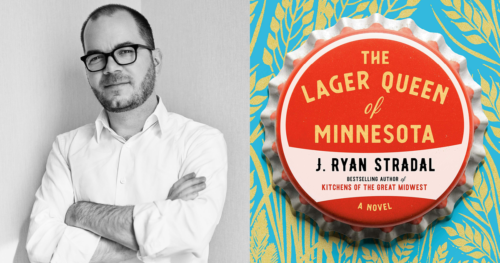 A Conversation about Race in MN: From Prison to Ph.D with Dr. Jason Sole
Tuesday, September 29 from 7:00 – 8:00pm
Jason Sole has been a criminal justice educator for a decade, serving as an assistant professor at two academic institutions and is currently an adjunct professor at Hamline University. He is a national speaker and restorative justice trainer, as well as the past president of the Minneapolis NAACP in which he launched several public safety initiatives that led to harm reduction in Hennepin County.
In 2013, Jason was a Bush Fellow, focusing on juvenile delinquency and recidivism throughout the state of Minnesota. He helped launch Mayor Coleman's Community Ambassador's Program, which led to a 63% reduction in juvenile crime in the first year. In 2014, he published his memoir, "From Prison to Ph.D.: A Memoir of Hope, Resilience, and Second Chances."
Jason is the co-founder of the Humanize My Hoodie Movement in which he challenges threat perceptions of Black men with clothing, art exhibitions, documentary screenings, and ally workshops.
In this virtual presentation, Jason will discuss his memoir and experiences, as well as the aftermath of the George Floyd lynching, transformative justice, and police abolition.
Moving Words
Thursday, October 1 from 1:00 – 2:00pm
Free online event. Registration required.
Register for zoom event here-> https://zoom.us/webinar/register/WN_FExuzbXdS2K5kBStHzKT0A
Enjoy a lively virtual discussion with four multi-genre, Minnesota Book Award-winning authors: Susan Bartlett Foote, Cary Griffith, Christopher Lehman and Andrea Swensson. Moving Words is an opportunity for writers and readers to explore various themes together: the impact of literature in their lives, their connection as fellow Minnesotans, and the lens through which we read. Captioning will be provided.
Moving Words is a program of The Friends of the Saint Paul Public Library as the Library of Congress-designated Minnesota Center for the Book. Additional support is provided by the Harlan Boss Foundation for the Arts, Northern Lights Library Network, and Education Minnesota. This program is made possible in part by the State of Minnesota through a grant to the Minnesota Department of Education.
Create Indigenous Loop Earrings with Sister Beads
Monday, October 12 – November
Learn how to create beaded earrings and collect the necessary supplies from a library location near you! Kits will be available region-wide beginning October 13 and will be available as quantities last.
An instructional video will also be available on larl.org beginning October 13, walking you through the steps to create a pair of beaded earrings of your own. The video will be hosted by Tawny Trottier Cale, an enrolled member of the Standing Rock Sioux Tribe as well as a descendant of the Turtle Mountain Band of Chippewa and the Spirit Lake Nation. She loves to share her beadwork knowledge with others, creating custom beadwork with her sisters under the name "Sister Beads." In the video, Tawny will demonstrate how to make a pair of simple 3 loop earrings in blue, black, or purple along with the fire colors.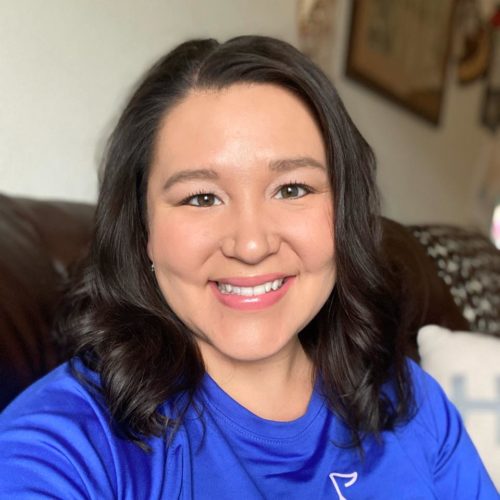 Yellow Bird: Oil, Murder and a Search for Justice with Author Sierra Crane Murdoch
Monday, October 19⋅7:00 – 8:00pm
Join journalist Sierra Crane Murdoch as she discusses her book, YELLOW BIRD: Oil, Murder, and a Woman's Search for Justice in Indian Country. Both a story of a murder on an Indian reservation and a remarkable portrait of the unforgettable Arikara woman who becomes obsessed with solving it, "YELLOW BIRD" traces Lissa Yellow Bird's steps as she obsessively hunts for clues to the disappearance of KC Clarke.
Secrets of the Congdon Mansion with Author Joe Kimball
Thursday, October 29⋅7:00 – 8:00pm
Fans of true crime will enjoy this presentation by reporter Joe Kimball, author of "Secrets of the Congdon Mansion," a first-hand account of Minnesota's most infamous murder case. Kimball will discuss his experiences covering the story from start to finish as a reporter for the Star Tribune and will give inside details about the victims, investigators and perpetrators, bringing the tale to life.
Lalo's Lunchbox
Friday, November 13⋅10:00 – 11:00am
Don't miss this engaging show featuring comedy and sing-alongs perfect for children ages three and up! Join Lalo and his friends as they handle unpredictable food erupting out of Lalo's Lunchbox! This zany show teaches kids about healthy foods and being kind to others. This virtual event will premiere on the Lake Agassiz Regional Library's Facebook page and is made possible thanks to funding from the Minnesota Arts and Cultural Heritage Fund. Stick around after the show for a live Q&A with the actors!
American Gospel with Author Lin Enger
Tuesday, December 8⋅7:00 – 8:00pm
Join us as author Lin Enger discusses his new book, "American Gospel," which explores the United State's obsession with apocalypse and the ways which religious extremists use fear and lies to manipulate.