Announcing the 2022 Fall Arts & Cultural Heritage Series Lineup!
Dancing into the Future: Jingle Dress Performance & Presentation
Join your library to learn about the significance of the Jingle Dress to local Native people featuring a presentation of four Jingle Dresses, dance demonstrations and a drum circle.
Crookston Public Library
Saturday, September 17 at 11:00 a.m.
Moorhead Public Library
Saturday, September 24 at 1:00 p.m.
Moorhead Public Library
Saturday, September 24 at 3:30 p.m.
Detroit Lakes Public Library
Saturday, October 1 at 1:00 p.m.
Beaded Hoop Earrings Kit with Sister Beads
Pick up a beaded hoop earring kit created by Indigenous beadwork artist Tawny Cale of Sister Beads, LLC. The kit will supply everything you need to create a pair of beaded hoop earrings with written instructions and a guide video available at larl.org/legacy. Kits will be available while supplies last. This program is paid for in part by the Minnesota Arts and Cultural Heritage Fund.
Available at all locations while supplies last beginning September 19.
Moving Words Author Discussion Featuring Staci Lola Drouillard and Chris Stark
Enjoy a lively discussion with authors Staci Lola Drouillard (Seven Aunts and Walking the Old Road) and Chris Stark (Carnival of Lights). Moving Words is an opportunity for writers and readers to explore various themes together: the impact of literature in their lives, their connection as fellow Minnesotans, and the lens through which we read.
Moorhead Public Library
Monday, September 26, 7:00 p.m.
Secrets of the Glensheen Mansion Murders Featuring Reporter Joe Kimball
Fans of true crime will enjoy this presentation by reporter Joe Kimball, author of "Secrets of the Congdon Mansion," giving a first-hand account of Minnesota's most infamous murder case. Kimball will discuss his experiences covering the story from start to finish as a reporter for the Star Tribune and will give inside details about the victims, investigators and perpetrators, bringing the tale to life. This program is made possible in part thanks to funding from the Minnesota Arts & Cultural Heritage Fund.
Dream Catcher Workshop Featuring Artist Christy Goulet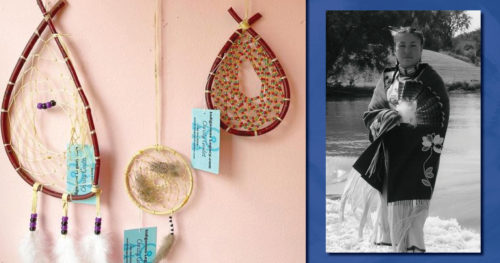 Join artist Christy Goulet for a workshop bringing the artistry of creating dream catchers to life. Offered free-of-charge, the library invites the community to learn about the traditions around dream catchers and the materials used to create them. Program is made possible in part thanks to funding from the Minnesota Arts & Cultural Heritage Fund. Participation is limited and registration is required. Register by clicking the links below or by calling the library.
Per Spelman Had a Cow: An Interactive Music and History Program Featuring Arna Rennan
Many Midwesterners know the folk song about Per Spelman, a man who traded his only cow for a fiddle. In this interactive music and history program especially suitable for elementary school children, musician Arna Rennan will tell the tale of the real person behind the song. Meet Per Spelman, a legendary traveling fiddle player and shoemaker who lived on a small farm named Kringelhaugen in Boeverdalen and had 19 children, many of whom immigrated to the Midwest.
Through pictures, folk songs and stories about Per Spelman and others like him, Arna will delve into who immigrated and why, exploring questions that go deeper than poverty and lack of opportunity. This program is offered free-of-charge thanks in part to funding from the Minnesota Arts & Cultural Heritage Fund.
The Night Watchman Presentation Featuring Author Louise Erdrich
Explore the themes of The Night Watchman with a free presentation by author Louise Erdrich, offered as part of the One Book, One Community Fargo Moorhead and West Fargo program. The doors will open at 6:30 PM. Admission is free; pre-signed books will be available for purchase from Zandbroz Variety. Parking on the Concordia Campus is free, with the following lots being in the closest proximity to The Centrum: KC, KA and TL.
October 27 at 7:00 PM at The Centrum – Concordia College
Streamed Live at 1book1community.org
Virtual Monster Drawing Class with Cartoonist Rick Stromoski
Award-winning cartoonist Rick Stromoski will return virtually to offer another fun drawing class. Rick will show you how to draw Minnesotan monsters, creatures, goblins, ghosts and all things spooky. The drawing class and a list of in-person watch parties can be accessed at larl.org/drawmonsters. This program is made possible thanks to funding from the Minnesota Arts & Cultural Heritage Fund.
Virtual Program
Thursday, November 3 at 6:30 p.m. at larl.org/drawmonsters